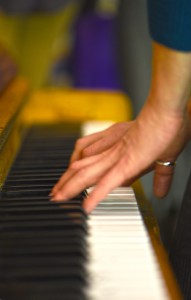 CROUCH END SINGERS are a group of vocalists meeting weekly to enjoy rehearsing a great mix of music – and performing to a standard which impresses our audience. With a maximum size of 25 members, the group is "Chamber-sized". Under normal circumstances, we meet on Mondays, 7.15-8.45pm at Rokesley Primary School, Crouch End (see map below). During the pandemic we are meeting weekly via Zoom, on Mondays at 18.00 – 19.30.
The Singers enjoy exploring a range of styles from madrigals to Faure's Requiem; from Kings' Singers "lighter" arrangements to Stanford's "Bluebird". The performance schedule is approximately 3 events per year, with a few casual engagements and socials. Rehearsals under the direction of Emily Kirby-Ashmore are light-hearted, but very focused on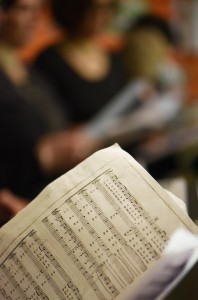 bringing repertoire up to scratch at a pace to suit the group's friendly members.
A weekly sub is payable, but prospective members are welcome to come along and see what it's all about.
There are currently a few open positions on the choir! If you would be interested in joining us, please get in touch for more details. Just go to the Contact Us page.